SOX Compliance. Overview and Checklist.
Regulatory compliance is an important part of the business, especially when you are a part of a financial service. Moreover, you need to always be aware of a sensitive data leak, otherwise, you will be facing the loss of customer trust and your reputation. In this article, you will know about one of the most significant regulatory procedures the Sarbanes – Oxley Act, commonly known as SOX.
Who Must Comply with SOX?
SOX applies to all companies that do business in the United States and to companies whose shares are listed on the US stock exchanges, regardless of their place of registration and the scope of the company. SOX also applies to accounting firms that conduct SOX compliance audits. SOX compliance will be required by companies when starting an initial public offering (IPO).

What You Need to Know About SOX Compliance
In 2002 the United States Congress enacted the Sarbanes – Oxley Act to protect public companies from internal and external fraudulent actions and make financing statements more transparent. It was a response to corporate and accounting scandals in famous companies, such as Enron, Adelphia, and WorldCom. Due to this act publicly traded companies (including foreign companies) formalize their system of checks and balances. The key point of SOX is to build trustworthy relationships between companies and their stakeholders. To be ready for the SOX audit you should know some requirements.

SOX Compliance Requirements:
The CEOs and CFOs are personally responsible for all company documents, which should be complete and accurate. It is the requirement of section 302 of SOX. Moreover, they become responsible for all internal controls and for reviewing controls over the past 90 days.
All deficiencies should be reported following the correct procedure as soon as possible for its transparency.
Be sure that your data security policy is updated and maintained by all users. Every company should have a comprehensive data security strategy. It should be implemented to protect and secure all financial information during the workflow.
Documentation should be available at any time with up-to-date data. It proves that the company is compliant and continuously monitors SOX compliance measures.
By the way, you should understand that SOX also deals with your IT department, because they are responsible for storing corporate documentation. It means that you also need to pay careful attention to how records are stored to comply with SOX.
SOX Checklist
It is hard to keep everything in mind. That is why having a checklist for SOX compliance is a very useful thing. As long as you have it, you will be able to keep in mind everything you need to focus on and follow the correct way. Here we have some thoughts on what should be included in your list:
Always stay up-to-date. Be sure that your software is properly configured and is not abandoned by a vendor.
Provide the needed level of access for the auditor to check your financial documentation. It should be clear and understandable. There should not be any changes, as far as all your statements will be compared with previous ones.
Do not postpone reporting breaches and any issues connected with compliance procedures.
Be aware of any alerts and keep them recorded. It will give you a lot of advantages in the audit period, but you should uphold everything during the whole year.
Of course, you can expand this list. Here we give you just a core, the most important things. The next steps will be up to you. And one more important thing that you should write in your reminder is that all financial records, emails, and any other information connected with the company should be available for auditors for at least 5 years.
SOX Internal Controls
To be ready for the audit, you need to be sure that all your internal systems are updated and organized. It means that you need to know how all data is kept. It includes access, security, data backup, and change management. These four internal controls will be investigated by the auditors as a part of the yearly audit. It is significant to show your scope in these controls. According to section 404 of SOX, every year auditors will check how well you are maintaining internal controls. Let's work through each control closer:
Access. There are two types of controls: physical and electronic. Each user has access only to the necessary information to do their job. It is one of the main aims of the SOX audit.
Security. It means that you can protect your system from a data breach.
Data backup. It means that you have all your financial reports in the off-site backups.
Change management. It means that you should keep all your processes updated which allows you to keep track of users, and also install new software for changing and updating your database.
It is worth mentioning that companies should hire independent audit agencies for SOX purposes. So one and the same auditing company can not do different audits for you. It is needed to prevent the conflict of interest, as far as SOX auditors check your financial statements.
Compliance Software
To be SOX compliant it is essential to demonstrate your competency in internal controls. These controls are created for identifying and preventing errors and fraud in your financial records. To show your competency in SOX compliance you always need to be sure that everything is under your control. As far as the IT team is responsible for complying too, this department also needs support. For example, an accurate solution that automates a huge part of routine work. Here you can use the compliance software. Discover DataSunrise Data and Database Security platform which makes your audit easier and SOX will not be difficult anymore:
Monitor all changes that affect financial transactions like data changes and database configurations. Moreover, you can audit the access to documents stored in Amazon S3 and mask them if it's needed to hide some sensitive information for certain users. DataSunrise allows you to choose the most suitable deployment mode: Proxy, Sniffer, or reading database audit logs.
Protect financial data from unauthorized access. DataSunrise allows you to easily configure the user access level to data, providing them with minimal and sufficient privileges.
Centralize and automate audit rules, security, and dynamic masking configurations due to our compliance manager. It helps you to maintain different compliances, including SOX. Here we use periodic sensitive data discovery using table relations.
Separate duties and guarantee auditor independence. DataSunrise Audit and Security helps you to control user access. Every user will have access only to needed data. It helps to prevent fraudulent activity and audit logs tampering.
Know the vulnerabilities of a specific version of the database. DataSunrise software scans all databases and assesses their vulnerabilities. You will see existing problems and suggested remediation steps.
Securely transfer only necessary information between different departments of your enterprise with static data masking. It allows you to create a properly limited data set with a selected replacement of real private data with fake values.
See every activity from internal and external users due to DataSunrise's simple and flexible reporting system.
There are numerous requirements for internal control, financial reporting, and disclosures. Oftentimes companies need to comply with more than one regulation. For example, for SOX, you need to focus on the integrity of auditing and reporting. But for HIPAA you need to protect all data of your customers to avoid its leak. It is challenging and expensive if you need to comply with both procedures at the same time.
DataSunrise and SOX Compliance
DataSunrise helps you control, automate and administrate the SOX Regulation with the Database Regulatory Compliance tool.
DataSunrise ensures comprehensive data protection in SQL and NoSQL databases with analysis of the compliance, configure and application security policies. DataSunrise has a variety of security rules and policies including dynamic data masking, data auditing, blocking unauthorized access, and preventing SQL injections.
Moreover, DataSunrise provides automatic report generation. Get the audit, security, operations error reports on all queries to sensitive data, all unauthorized queries, and failed operations with sensitive data. Discover more about DDRC in action.
DataSunrise Data & Database security software ensures you to be compliant with a number of regulations such as SOX, HIPAA, GDPR, and others. We offer a range of audits and data security solutions to help you meet different obligations, from data auditing to data security in the cloud or on-premises. Implementation of DataSunrise software allows you to concentrate on your business and save your time and budget.
Next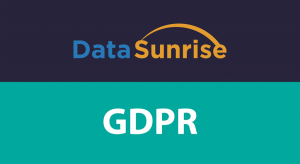 GDPR Compliance
Learn More
Need Our Support Team Help?
Our experts will be glad to answer your questions.