Sensitive Data Discovery for Google Cloud Storage
We widen our opportunities for Sensitive Data Discovery to your convenience and proper data protection.
From version 9.1, DataSunrise supports Sensitive Data Discovery for Google Cloud Storage. Now you can easily and fast search data, classify, and manage it. Sensitive data search and analysis enables you to quickly find private and sensitive data and protect it without any effort. In our User Guide, you will find a detailed description of how to create an instance for Google Cloud Storage.
The possibilities for Google Cloud Data Discovery are the same as for Amazon S3 Data Discovery, except for Inventory mode.
With DataSunrise, you will be sure where your sensitive data resides and will be able to protect it. Try out the new version of DataSunrise for your Google Cloud Storage.
Next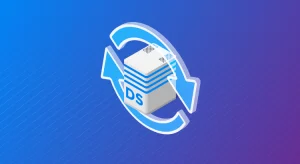 Recent Updates in DataSunrise Repositories: Ensuring Security and Smooth Functionality
Learn More
Need Our Support Team Help?
Our experts will be glad to answer your questions.