Running DataSunrise on Kubernetes Using the Helm Chart
DataSunrise created the Helm Chart for easy installation and running DataSunrise on Kubernetes. Now you can simplify and unify the deployment process of DataSunrise on Kubernetes.
Helm helps you manage Kubernetes applications. It allows you to install and upgrade DataSunrise on time. Multiple use cases are supported depending on the values provided.
Key Features
Proxy functionality. Use a proxy on each node, and Kubernetes will take care of the balancing between them.
Autoscaling. Use powerful Sensitive Data Discovery and new pods will be added to the cluster automatically at the points of the heaviest loads.
Install the Helm Chart in the Artifact Hub application and easily run DataSunrise on Kubernetes.
DataSunrise secures all major SQL and NoSQL databases, data warehouses, and data lakes on AWS. DataSunrise includes Database Activity Monitoring, Database Firewall, Dynamic Data Masking, Static Data Masking, Sensitive Data Discovery, Compliance Automation, and Vulnerability Assessment.
Next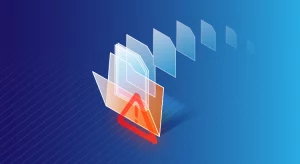 How to Recognize a Data Breach at an Early Stage?
Learn More
Need Our Support Team Help?
Our experts will be glad to answer your questions.