What Is a Zero-Day Vulnerability?
The threat of zero-day vulnerabilities grows faster every year. According to a Mandiant Threat Intelligence survey, the number of zero-day exploits in 2021 increased by more than 100% over the previous record in 2019. The significant growth of zero-day vulnerability exploitation in 2021 increases the risk to organizations across almost all industries. And such attacks succeed with a high probability. This makes zero-day vulnerabilities a serious security threat for every company.
What Is a Zero-Day Vulnerability?
A zero-day vulnerability is a previously unknown and unfixed vulnerability that is exploited by intruders in cyber attacks. It becomes publicly known before a software vendor releases a vulnerability fix. In other words, developers have zero days to fix the vulnerability. Once detected and fixed, the exploit is not considered a zero-day vulnerability anymore.
What Is a Zero-Day Exploit?
A zero-day exploit is a program or method that allows intruders to launch a cyber attack on a system with a vulnerability in software not detected by its providers or by antivirus software. An attacker discovers the vulnerability first, quickly creates an exploit, and uses it to perform the attack.
The Danger of Zero-Day Vulnerabilities
Zero-day attacks can exploit various vulnerabilities such as operating systems, web browsers, open-source components, hardware, and the Internet of Things. Companies with low security, companies processing large amounts of personal customer data, government institutions, and software providers are most at risk. The difficulty is that you cannot fix a vulnerability you do not know about. Moreover, zero-day vulnerabilities lead to new ways to spread malicious code. This allows cybercriminals to create powerful exploit mechanisms to attack specific computers or computer networks. In addition, it is possible to create malicious software that is undetectable by antivirus scanners. While the software remains vulnerable to attack until an update is released.
However, zero-day vulnerabilities can be discovered by attackers who do not plan to use them for malicious purposes and report them to developers. Users or developers themselves may also discover the vulnerability, after which vendors release a new software version or update. Therefore, it is the responsibility of a software developer to fix a zero-day vulnerability and release an update with the fixed bugs.
How to Prevent Zero-Day Attacks?
A zero-day attack is the use of a zero-day exploit to damage data on a system with a vulnerability. The main problem with zero-day vulnerability attacks is that we have no idea about them until after the attack has happened. This is why zero-day attacks are one of the most complex types of threats today. Anyway, how can you try to protect your systems?
Enable updates to receive fixes as soon as they are available.
Install an antivirus scanner and keep it regularly updated.
Follow basic rules for the safe use of the Internet. Do not open suspicious emails, do not click on suspicious links, do not install suspicious applications, and so on.
Use a reliable firewall. If malware with an unknown vulnerability cannot be detected, it may be possible to detect a suspicious connection and block it.
Use third-party vulnerability assessment tools and monitoring solutions to stay up-to-date on potential vulnerabilities in real-time.
DataSunrise Security Solutions
It is important for companies to have a response strategy that provides a process for identifying an incident and addressing such a cyberattack. To prevent this, you should have security tools to detect attacks that try to exploit vulnerabilities in your system. This will give an advantage when attacks occur, reduce response time, and increase the chances of mitigating damage.
DataSunrise enables real-time monitoring of all user actions and all changes made to the database, as well as timely vulnerability assessment reports. Continuous database monitoring helps detect preparations for data leaks, and a special set of security rules is used to manage this process. If DataSunrise detects a malicious request or code, it blocks attempts to access the database. It notifies you via email, SNMP, or messengers so you can quickly take remedial steps and protect yourself in advance.
Next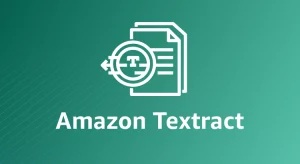 Sensitive Data Discovery with Amazon Textract
Learn More
Need Our Support Team Help?
Our experts will be glad to answer your questions.