Oracle Security tools by DataSunrise
DataSunrise Database Security Suite is a multifunctional solution designed for Oracle security. It includes reliable tools for monitoring activity in Oracle databases; detecting malicious queries and unauthorized access attempts; detecting sensitive data and masking it on-the-fly. Assisting in compliance with regulators DataSunrise ensures to keep DataSunrise secure.
Tech info
Oracle database has a complex structure and it requires careful attention when it comes to information security. Oracle security tools by DataSunrise include a database firewall that functions as a reverse-proxy between databases and users. With the help of sophisticated analysis algorithms of the learning mode DataSunrise generates a whitelist of SQL statements. These statements are assumed to be safe making all the other statements 'suspicious'.
Oracle security system is built with the help of security, audit and masking rules. Rule settings allow you to configure a certain feature according to a wide range of requirements. Built-in security and masking patterns simplify and automate many essential procedures.
One of the main steps in building an Oracle security system is access management. Our database firewall enables you to restrict the domain of database elements available for your employees on a need-to-know basis.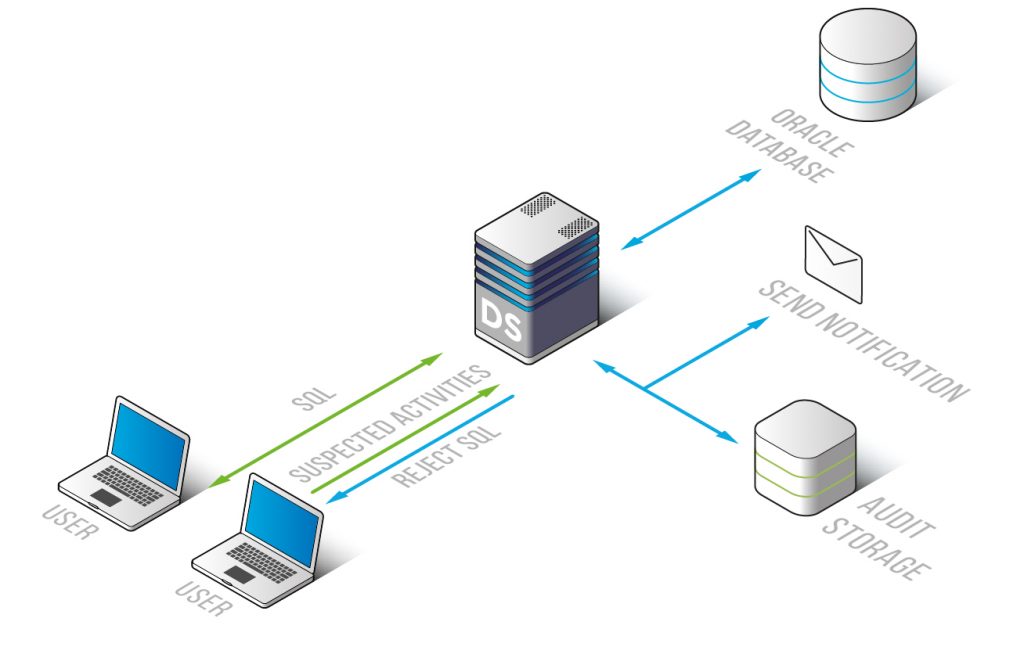 It intercepts inbound and outbound queries continuously monitoring and detecting suspicious transactions including SQL injections and unauthorized access. You can configure it to receive notifications via SMTP or SNMP whenever a certain rule is triggered, which allows database administrators timely react to security incidents and potential threats.
High availability eliminates single points of failure and ensures a reliable crossover minimizing failover risks. Also to ensure the audit logs are not lost, they are stored outside the target database.
Keeping Oracle databases secure requires deep knowledge of its services. We have made a solution that is fully adjusted to database appliances. Oracle security tools by DataSunrise provide the most advanced technology to protect against inside and outside threats.
DataSunrise Security Suite supports the latest Oracle Database releases (10g, 11c, 12c versions) and is compatible with Windows and Linux.