Percona Server Database Security
Percona Server MySQL Security from DataSunrise is a security tool that can protect your databases irrespective of where you have them, in the cloud and on premises. This is a special feature included in DataSunrise Database Security Suite that analyzes all queries to your databases. The result of each query execution will be monitored and analyzed too. Queries potentially dangerous for the safety of your data are blocked. The DataSunrise tools can protect your sensitive data in Percona Server databases from any type of threats, including hacker attacks, data leaks and SQL injections.
Tech info
We live in the world where information is priceless. Every day we hear news of big and small companies being hacked and their data leaked. Stealing data is a big business now and one might think that there is no protection against that. However, we, DataSunrise, has been successfully protecting our customers for a long time now. How do we do that? We're professionals who are always a step ahead of hackers. And we like it! Our company has developed a unique product – DataSunrise Database Security Suite. DataSunrise Database Security Suite is a multi-layer solution, easy to deploy and use. When you use DataSunrise many procedures needed to maintain database security are executed automatically. DataSunrise includes the following tools: Data Masking, Database Activity Monitoring, Sensitive Data Discovery, Database Performance Monitoring.
Percona Server MySQL Security is a solution that guarantees protections against SQL injections and data mishandling within the company. DataSunrise can operate in 2 modes: Sniffer and Proxy. Deploying Percona Server MySQL Security as a proxy means that you direct all queries to your databases solely through this proxy. Each query is carefully monitored by DataSunrise according to the predefined Security Rules. Each rule is easily customizable to increase the effectiveness of database protection. You can set up as many rules as you want, thus making protection of your databases stronger. Percona Server MySQL Security sees to it that every query meets the set requirements. Only in this case a query can reach the database. In case a query is deemed by DataSunrise to be dangerous or suspicious the user's session can be ended or the user can be denied any further access to the database. Apart from SQL injection and attacks, DataSunrise enables filtering transactions by Percona Server database users, specified applications, hosts, selected DDL/DML transactions, etc.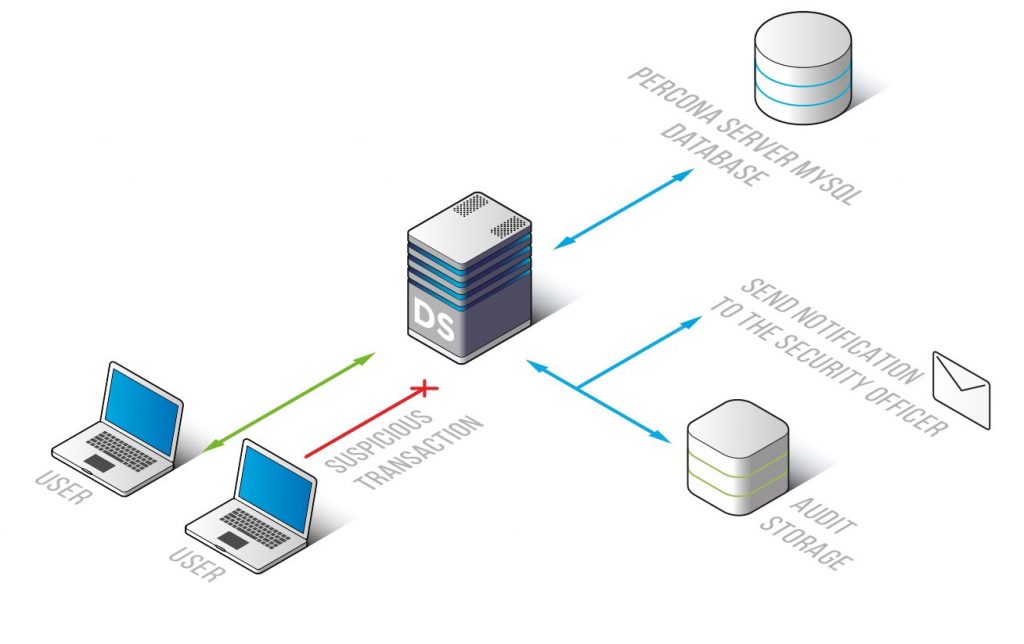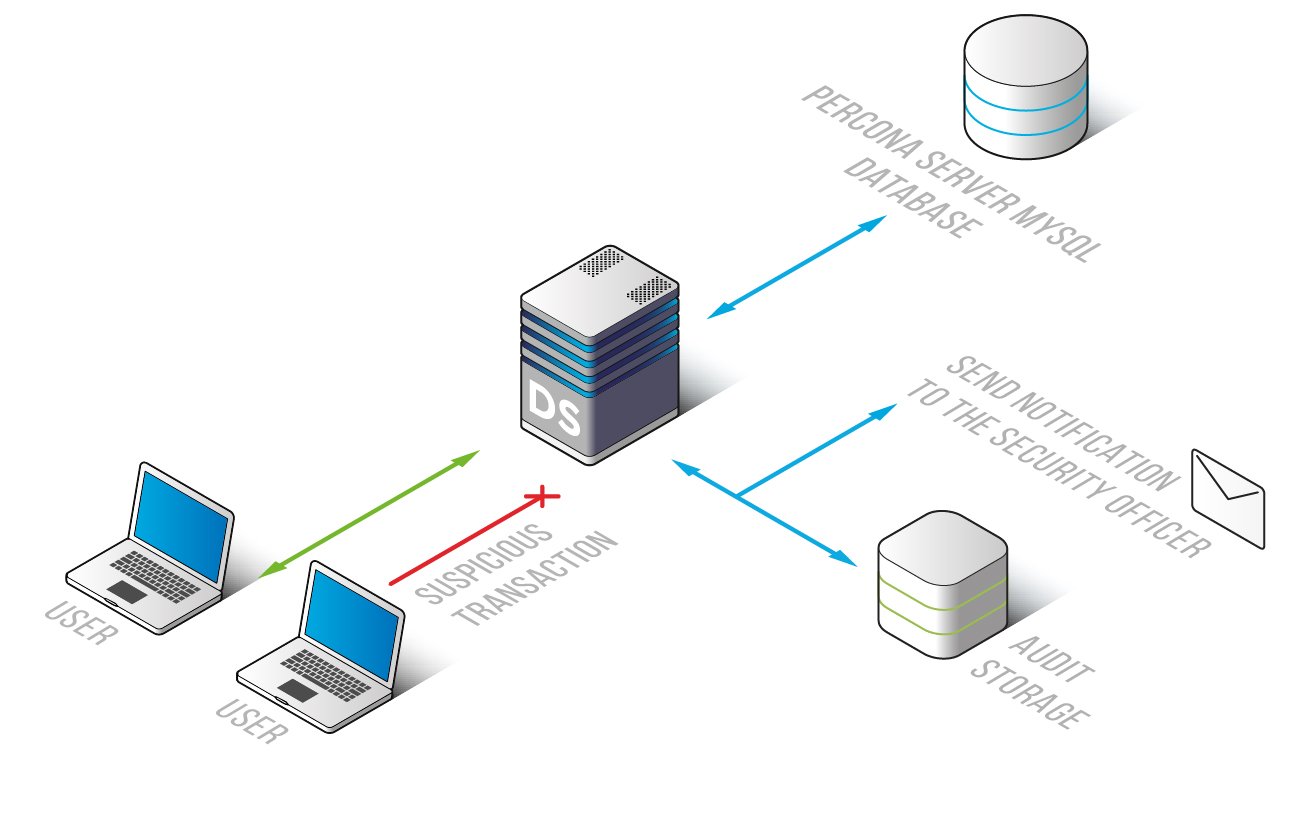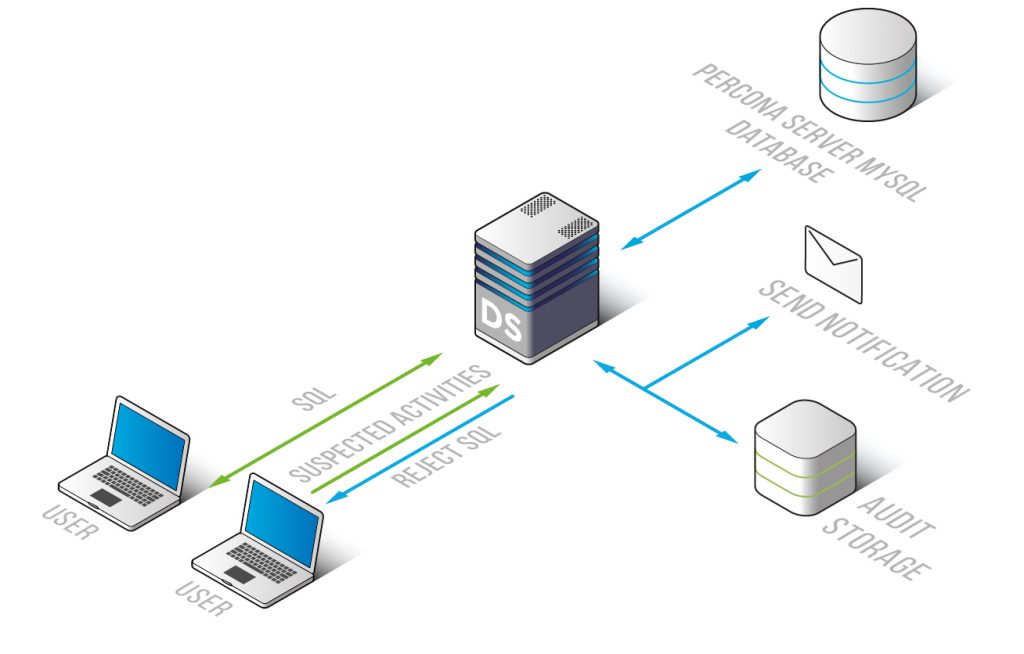 Using DataSunrise Database Security Suite is a prerequisite for compliance with national and international information security legislation, such as GDPR, SOX, PCI DSS, HIPAA, etc. These regulations are aimed at protecting sensitive data, such as personal information, financial or medical information. Handling this data requires some special tools and DataSunrise Database Security Suite has them! Firstly, you need to find all this information in your databases. And not to leave even a bit of it exposed. You can do that with the Sensitive Data Discovery tool. Further, you can obfuscate all your data using the Data Masking tool. These tools are included in DataSunrise Database Security Suite. DataSunrise Database Security Suite for Percona Server for MySQL runs on both Linux and Windows.