How to Provide Access to Production Data?
Nowadays, companies should be careful with production data. To provide high quality services and technologies to customers, businesses must develop, test, and implement changes without interrupting users' experience. That is where developers and testers can ask for access to production data. The reason is that sometimes test data can not cover the issue that needs to be reproduced and investigated. Moreover, test data can not provide the correct information about the application's or system's performance, scaling, and user experience. For these purposes, some employees need access to production data and the possibility to use it.
When you need to provide access to production data, there are also a lot of questions about risks and secure access to it. Today we will talk about why access to production data is hard, why you should be extra careful, and how DataSunrise can help you.
Why Is Access so Hard?
The problem of secure access to production data is widespread. Businesses should always take precautions in case of problems with the production environment.
First of all, we need to clarify what production data is. Production data is data that is needed to complete everyday tasks and processes. It can also contain sensitive customer and corporate data. Let us specify problems you can face giving access to production data.
One of the problems with access to production data is taking preventative measures. First, you should have a policy that regulates access and usage of production data and sensitive data in your company. This policy will guide your employees in a way of secure access and usage of production data. It is important for everyone to know how to work with it because production data can contain your sensitive company and customers' data.
The other problem is a security risk. When employees work in a non-production environment, the effect of misconfiguration or vulnerability is low. But if something is happening in a production environment it can lead to a catastrophe. Misconfiguration and vulnerabilities in a production environment can lead to data breaches. And it will not matter whether it was intentional or not. You will have to pay for it.
Another major problem of production data usage is that it can contain clients' sensitive data. When you provide access to sensitive information to unauthorized users, there can be compliance issues. Compliance regulations and procedures are created to protect sensitive data from unauthorized access and unintended use. By giving access to everyone, you endanger the sensitive data of your clients, your own company, and your reputation.
The Main Challenges
Businesses usually face the same issues when we speak about access to production data. Below we single out the main challenges you should pay special attention to.
Monitoring and Visibility
You need to know what your employees are doing when accessing production data. This allows you to see who has access to the data, what they do with it, and when. The audit is also useful for compliance purposes. But sometimes monitoring can be a difficult process if data resides in different places. To achieve full visibility you can use special monitoring tools that will provide a complete picture of user actions.
Monitoring and auditing tools also enable you to limit employee access to this data. Due to it, you can grant different privileges to different users.
Access Request
Sometimes you need to give temporary access to production data to developers or testers. When employees have permanent access to production data, you can easily mask sensitive and critical data or limit access to such data. In contrast, when you need to give access immediately, you can not properly organize access to production data considering the emergency of this request. It can cause over-privileged access when users have access even to data that is useless to their work.
Sensitive Data Discovery
Production data can contain clients' sensitive information, corporate secrets, and intellectual property. When you give access to production data to developers or anyone else with limited privileges, you should always be sure that this data does not contain sensitive information. Many data owners skip this step when providing access to the production environment and developers can make with this data anything they want. This is a big problem that can cause a data breach, intentional or unintentional. To prevent it, you just need to know where your sensitive data resides and mask it if there is any in production data.
Dynamic Data Masking
As we see above, make sure there is no sensitive data in production data before granting access. Then apply dynamic masking whenever your employees ask for access to production data if it contains sensitive data. The complexity of this method is that production data can reside in different storage and databases. Applying dynamic masking every time in different places is not an easy deal. In addition, it is hard to track every request to grant access to production data and apply masking at pace.
How DataSunrise Can Help
DataSunrise helps to overcome problems that you can face while providing access to production data.
Database Activity Monitoring lets you fully control access to databases and storage, their separate objects, and users' actions. With our solution, you will see any suspicious behavior of any user. For this purpose, DataSunrise has an in-depth analysis of user behavior, detailed audits, visual reports, and audit trails.
Sensitive Data Discovery lets you find data wherever it resides. You can also search sensitive data in pictures using the OCR searching engine and use table relations to find data in different tables.
Dynamic Masking protects sensitive data if you need to give access to the database to some third-party users while keeping its sensitive content unexposed in real-time. You can easily prevent exposure to production data due to role-based data masking.
All these functions work with any cloud and any platform. The usage is simple and makes working with security tools easy. Try out now to be sure that your production data is safe.
Next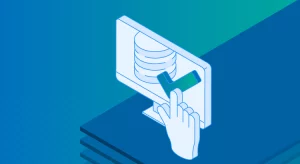 Why Do You Need a Self-Service Access Request?
Learn More
Need Our Support Team Help?
Our experts will be glad to answer your questions.