How to Create and Maintain a More Secure Cloud Database
A business's reputation and financial stability can be easily damaged by data breach. That is why database security should be treated very seriously. We're now living in the world of cloud technologies which means that users can access sensitive data and information with far greater ease. As a result, inability to address potential security vulnerabilities or problems could have very serious influence both on customers and business. It is very important to learn about available ways to increase database security and protect data within the cloud as it helps to minimize potential risks.
Below are the basic recommendations on how to make your databases more secure.
1) Establishing Effective Security Protocols
Even available basic security protocols can make databases on the cloud more secure and safe. Users should use very strong passwords; databases should be timely updated and patched immediately after the developers have released these. Making sure that all the above has been applied to cloud-based storage and computing services can guarantee that your databases are more secure than before.
2) Data Partitioning and Limiting Data Exposure
Data partitioning is a process of dividing your database into smaller more manageable parts. This combined with limiting privileges and account access makes sure that the cloud is less likely to become compromised. Even the strictest security efforts may not always be sufficient to prevent a data breach or hacking attack from happening, but limiting access and partitioning may help to make the devastating effect much less.
3) Using Security Software
There is a range of software options that may help businesses protect sensitive information in databases. One of the best software solutions for that is DataSunrise Database Security Suite. It has many reliable and useful tools such as Audit (Activity Monitoring), Database Firewall (Security), Data Masking (static and dynamic), etc. All this arsenal of tools ensures very reliable protection for proprietary databases.
4) Tracking Data Transfers and Network Activity
It's very important to track of all database traffic and other network activity. Surely, that can't be done manually by IT security teams. The most effective way is to use automated database audit systems. Staying alert and vigilant guarantees that database security vulnerabilities that may pose risk are identified, addressed with minimal delay. Auditing cloud database transactions, networks, stored data and user activity ensures that businesses are much less likely to overlook a potential database security problem.
5) Using Professional Security Services and Solutions
Unfortunately, all instruments to ensure reliable protection of databases are not always available in-house. However, using professional database security support can allow businesses to be more protected against external and internal threats. Working together with real IT security professionals or third-party IT service providers may also alleviate the need to hire new personnel or expand the size of an existing staff. DataSunrise is exactly such a professional database security solution. Let your security personnel use DataSunrise Database Security Suite to make your database protection more reliable.
6) Addressing Future Security Threats
Database security issue is not static one and all efforts that a business makes to be protected may not be enough when it comes to dealing with future threats. It's very important to understand potential security risks and benefits of cloud services that will allow business owners to make more effective decisions about database security. When it comes to securing any sensitive data that may be stored in the cloud, no organization can afford to fall behind the times. Although your database may seem secure from an outside perspective, a single untrained employee can breach that security if you have not put these processes into practice.
DataSunrise Database Security Suite is the best choice for any business interested in keeping data safe both on-prem and in the cloud!
Next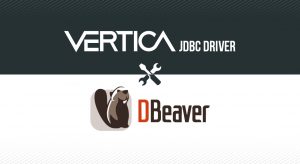 A Story About How We Fixed Vertica JDBC Driver for DBeaver
Learn More
Need Our Support Team Help?
Our experts will be glad to answer your questions.