DataSunrise Achieves AWS Security Competency Status
DataSunrise Inc. has achieved Amazon Web Services (AWS) Security Competency status. This designation recognizes that DataSunrise has demonstrated both proven technology and deep expertise in database security and data masking and protection that helps customers achieve their cloud security goals.
Achieving the AWS Security Competency really differentiates DataSunrise Security as an AWS Partner Network (APN) member that provides specialized software designed to help enterprises adopt, develop and deploy complex security projects on AWS. To receive the designation, APN Partners must possess deep AWS expertise and deliver solutions seamlessly on AWS in order to pass through such rigorous business and technical validation.
DataSunrise software protects databases against external and internal threats, providing with real-time sql traffic and event monitoring, discovery of sensitive data, data auditing and database activity monitoring, dynamic/static data masking, database proxy and compliance automation.
DataSunrise had accomplished some important milestones in 2019 to better support its customers on AWS. DataSunrise was a launching partner in July to achieve AWS Microsoft Workloads Competency Status. Few months later in December it was announced at re:Invent DataSunrise is a launching partner again to achieve Amazon Redshift Ready designation. Getting DataSunrise certified with AWS Security Competency with placing in the Data Protection and Encryption category makes a great addition. DataSunrise is looking forward to 2020 to serve our customers and help them secure their sensitive and valuable data everywhere.
DataSunrise is an Advanced Technology Partner in the Amazon Web Services (AWS) Partner Network (APN). DataSunrise is an innovative security software company. DataSunrise helps customers add an additional layer of security to Amazon Redshift, Amazon Relational Database Service (Amazon RDS), Aurora, Amazon DynamoDB, Amazon Athena, Amazon S3 or Amazon Elasticsearch, among other databases.
Next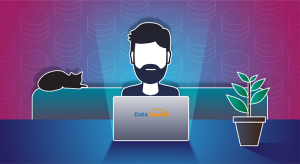 DataSunrise Security is supporting people and businesses affected by the outbreak of COVID-19
Learn More
Need Our Support Team Help?
Our experts will be glad to answer your questions.