Sensitive Data Discovery for Microsoft Azure
As far as a lot of companies use cloud solutions for their business, they need a comprehensive data protection solution with the possibility of sensitive data discovery. Microsoft Azure is a cloud platform with a range of possibilities including storage. And DataSunrise Sensitive Data Discovery is now available for Microsoft Azure.
In version 8.4, DataSunrise supports Sensitive Data Discovery for Microsoft Azure. Easily and fast search data, classify, and manage it. Sensitive data search and analysis enables you to quickly find sensitive data and protect it without any effort.
Now you can use all the possibilities of Data Discovery that previously were available only for Amazon S3, except for Inventory Mode.
With DataSunrise you will be sure where your sensitive data resides and will be able to protect it. Try out the new version of DataSunrise for your Microsoft Azure.
Next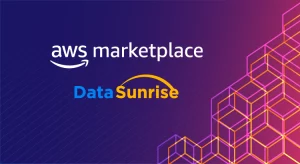 Check out the new post on AWS Blog featuring DataSunrise Database Security
Learn More
Need Our Support Team Help?
Our experts will be glad to answer your questions.