New Zealand's Privacy Act 2020 Compliance
The Privacy Act 2020 is New Zealand's privacy legislation which protects the personal information of individuals. The Act applies to all organizations that hold, use, or disclose personal information, including government agencies, businesses, and non-profit organizations. The Privacy Act 2020 is a significant update from the previous Privacy Act of 1993, reflecting the changing privacy landscape and the growing importance of privacy nowadays.
This article includes an overview of the Privacy Act 2020, its key provisions, the obligations of organizations, the steps that organizations can take to comply with the Act, and how DataSunrise can help with it.
What Is the Privacy Act 2020?
The Privacy Act 2020 of New Zealand is legislation that replaces the 1993 Privacy Act. The Act came into force on 1 December 2020 and aims to improve privacy protections for individuals and increase accountability for organizations.
It provides individuals with greater control over their personal information and sets out obligations for agencies and organizations handling personal information. The Act also establishes the Office of the Privacy Commissioner as an independent statutory body responsible for enforcing privacy protections. Additionally, the Privacy Act 2020 expands the definition of personal information, introduces mandatory reporting of serious privacy breaches, and gives the Privacy Commissioner new enforcement powers. For example, The Privacy Commissioner has the power to investigate complaints and take enforcement action against organizations that violate the act, including the imposition of fines and other penalties.
The Act represents a significant step forward in protecting the privacy rights of individuals in New Zealand and provides organizations with a clear set of obligations and standards for the handling of personal information.
The Rights of the Individuals
The Privacy Act 2020 provides several rights to individuals concerning their personal information. These include the right to:
Access the personal information that an organization holds about them.
Request that an organization correct any inaccuracies in their personal information.
Object to the collection, storage, or use of their personal information if they believe that it is unnecessary or unreasonable.
Request that an organization delete clients' personal information in certain circumstances.
Be informed of any data breaches that may have impacted their personal information.
These rights are provided by the Information Privacy Principles outlined in the Privacy Act 2020. Organizations must comply with them while handling personal information to prove to their clients that their data is safe.
Who Must Comply With the Act?
The Privacy Act 2020 applies to "agencies" and "organizations" in New Zealand.
An "agency" is defined as a government department, Crown entity, local authority, school, or any other body or person specified in the Act.
An "organization" is defined as any body or person, other than an individual, who carries on an activity in New Zealand, whether or not for profit. This includes companies, trusts, partnerships, and unincorporated associations.
In general, all entities that handle personal information in the course of their activities, regardless of size, are covered by the Privacy Act 2020. Exceptions to this include individuals acting in a personal capacity, news media, and political parties.
The penalties for violating the Privacy Act of 2020 are somewhat more nuanced than those for other data protection laws. The emphasis of the act is on providing civil remedies for individuals who have been impacted, and there are only limited financial penalties for specific offenses.
What Do You Need To Stay In Compliance?
To comply with the Privacy Act, organizations should take the following steps:
Develop and implement policies and procedures that comply with the principles set out in the Privacy Act, including guidelines for collecting, using, disclosing, and protecting personal information.
Provide individuals with clear information about the organization's privacy policies and practices, including how their personal information will be used.
Train employees on the organization's privacy policies and procedures, and ensure that they understand the importance of protecting personal information.
Implement appropriate technical and organizational security measures to protect personal information from unauthorized access, use, disclosure, and other forms of misuse.
Have processes in place to respond to privacy complaints and inquiries from individuals and the Privacy Commissioner, and to resolve privacy disputes in a timely and effective manner.
Moreover, organizations should have a designated person within the organization who is responsible for privacy compliance and who can provide advice and support on privacy matters. This person also can review and update privacy policies and procedures to be sure they are up to date.
By taking these steps, organizations can be sure that they are in compliance with the Privacy Act 2020 and are providing appropriate protection for the personal information they have.
How DataSunrise Can Help?
There are several data protection tools that organizations can use to stay in compliance with the Privacy Act, including:
By using DataSunrise, you demonstrate commitment to privacy, reduce the risk of harm from data breaches, and ensure that you are with the Privacy Act 2020. Try now DataSunrise to be sure that your data is safe and you are compliant with national and international data protection acts.
Next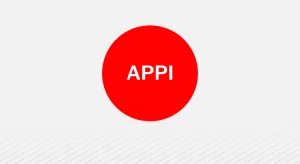 The Act on the Protection of Personal Information Compliance
Learn More
Need Our Support Team Help?
Our experts will be glad to answer your questions.