Top 5 Database Security Best Practices to Keep Your Data Safe
The IBM Cost of a Data Breach Report 2022 shows a global increase in the costs incurred as a result of data breaches over all the previous years. The average global cost of a data breach reached 4.35M$, a 12.7% increase from the last year. This is the highest figure in the history of IBM reports. As a result, the development of targeted attacks and malware is on the rise and becoming a complex problem. Weak technologies and careless user behavior allow attackers to infiltrate systems to steal or intercept data easily.
Managing large organizations requires the collection of a huge amount of sensitive data that is stored in databases. Consequently, databases become a prime target for cyberattacks. To help protect your databases from attackers, we compiled the top 5 database security best practices. The earlier you start to implement them, the more secure you will be. But remember that protecting your database requires a comprehensive approach.
Use database firewalls
Firewalls are the first step in protecting against unauthorized access attempts. It allows or blocks traffic based on a specific set of security rules. If rules are configured correctly, a firewall allows traffic from certain applications and web servers that need access to the data and prohibits a database from initiating outgoing connections. For example, DataSunrise recognizes suspicious database user behavior and automatically prevents SQL injection attacks. You can either choose to block requests to sensitive data, mask or encrypt the data instead with our Firewall.
Encrypt your data
Encryption is vital for database security. With this method of protection, the attacker will see sensitive data in an unreadable format, unlike users with access keys. Encryption reduces the chance of data loss or theft through data breaches and leaks, unintentional sharing of passwords, and inadvertent granting of permission.
Use database activity monitoring
Database activity monitoring (DAM) includes auditing responses and SQL queries, analyzing user traffic, archiving user actions to investigate incidents, classifying information, and auditing vulnerabilities. The more you track activity in your databases, the more visibility you get. DataSunrise Database Activity Monitoring has a variety of data sources to provide you with enhanced information about suspicious activity: an in-depth analysis of user behavior, detailed audits, visual reports, and audit trails. You can easily set up notifications to database administrators and security officers on suspicious activity and attempts to access your database.
Perform vulnerability assessments on a regular basis
The main purpose of vulnerability assessments is to identify weaknesses in the database. It can also be used to verify an organization's security policy, its compliance with regulatory requirements, and the organization's ability to respond to and identify security incidents. Organizations should perform regular vulnerability assessments to address vulnerabilities and misconfigurations in a database to increase security. To help your databases be less vulnerable on many layers, DataSunrise allows you to be aware of all known vulnerabilities according to CVEs database, CIS Benchmarks, and DISA compliance.
Don't forget to back up your database
Any database failures can lead to catastrophic consequences. Setting up regular backups allows you to restore data in case of a database management system failure. Moreover, making a copy is much easier than manually recovering your lost data. For more security, you should store encrypted backups separately from the decryption keys. In that case, even if your data is stolen, your information stays protected.
How DataSunrise Helps Increase Database Security
Poor security controls and procedures are the root cause of all losses caused by data breaches. This brings awareness of the need for a more end-to-end approach to securing organizations. DataSunrise provides this approach with timely protection against a wide range of threats, such as third-party attackers, insider threats, theft, and data leaks.
Ensuring database security allows you to protect your company from security threats. The solution includes Activity Monitoring, Database Firewall, Vulnerability Assessment, Data Masking, and more. To help maintain full regulatory compliance DataSunrise has centralized management and continuous monitoring of databases in the cloud or on-premises. DataSunrise supports more than 35 major database systems, cloud providers, and database services. Discover the benefits of our product with a free trial to keep your data safe at all times.
Next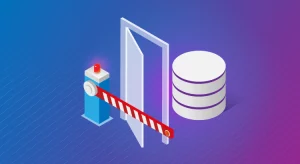 How to Provide Access to Production Data?
Learn More
Need Our Support Team Help?
Our experts will be glad to answer your questions.