Insider Threats: Safeguarding Your Data from Within with DataSunrise
In the dynamic realm of data security, the shadow of insider threats looms larger than ever before. Organizations worldwide grapple with the delicate balance of granting access to data while fortifying against potential breaches originating from within. In this article, we delve into the world of insider threats, exploring how DataSunrise's cutting-edge solutions provide a robust shield against these risks, ensuring your data remains secure and uncompromised.
Understanding Insider Threats
Inside your organization's walls reside employees, partners, and contractors, all with access to valuable data. Yet, this very access can also become a vulnerability. Insider threats come in many forms, from accidental data leaks to malicious intent, and demand a proactive approach to mitigation.
DataSunrise: A Guardian Against Insider Threats
DataSunrise stands as a sentinel, meticulously designed to counter the multifaceted nature of insider threats. Its suite of advanced security solutions is an amalgamation of technological prowess and vigilant oversight, ensuring your data's sanctity remains intact.
The battle against insider threats demands an unyielding commitment to proactive measures, technological innovation, and unwavering vigilance. With DataSunrise as your stalwart ally, you are equipped with a suite of advanced solutions purpose-built to combat the intricate challenges of insider risks. Whether your organization's data is nestled in the cloud or grounded in on-premises environments, with DataSunrise, your data remains impervious to the lurking shadows of insider threats, enabling you to forge ahead with confidence and security. Try out DataSunrise now to stay secure from inside threats.
Next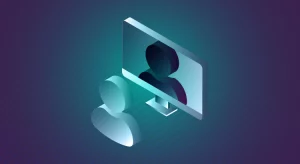 Why Companies Need Activity Monitoring: Safeguarding Against Insider Threats
Learn More
Need Our Support Team Help?
Our experts will be glad to answer your questions.