Amazon RDS Database Security & Data Security by DataSunrise
Amazon RDS Database Security Key Benefits:
Database auditing, database firewall, static & dynamic data masking, discovery of sensitive data combined in one software suite.
Continuous database activity monitoring (DAM) in real-time.

Supports all databases offered by Amazon RDS such as:

Low resource consumption.
Compatible with most third-party SIEM systems.
About Amazon RDS
Amazon Relational Database Service (Amazon RDS) is a web service which enables its clients to deploy and operate a variety of relational databases in the cloud. Amazon RDS provides six RDBMS engines to choose from. Scaling storage and compute resources can be performed via CLI interface or API calls. Maintenance processes such as software patching, backup and recovery are performed automatically.
Latest Product and Industry Insights
DataSunrise Technology Partners
DataSunrise partners with trusted enterprises to provide customers with leading-edge security technologies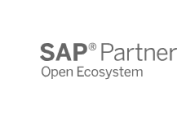 Let's have a conversation
Please fill out the form below, and we will get back to you. Or just send us an email.
Find your Unique Solution