DataSunrise Database Performance Monitoring for SAP HANA
DataSunrise Database Performance Monitoring for SAP HANA is an effective multifunctional mechanism for detecting and simplifying further removal of serious impediments to SAP HANA functioning.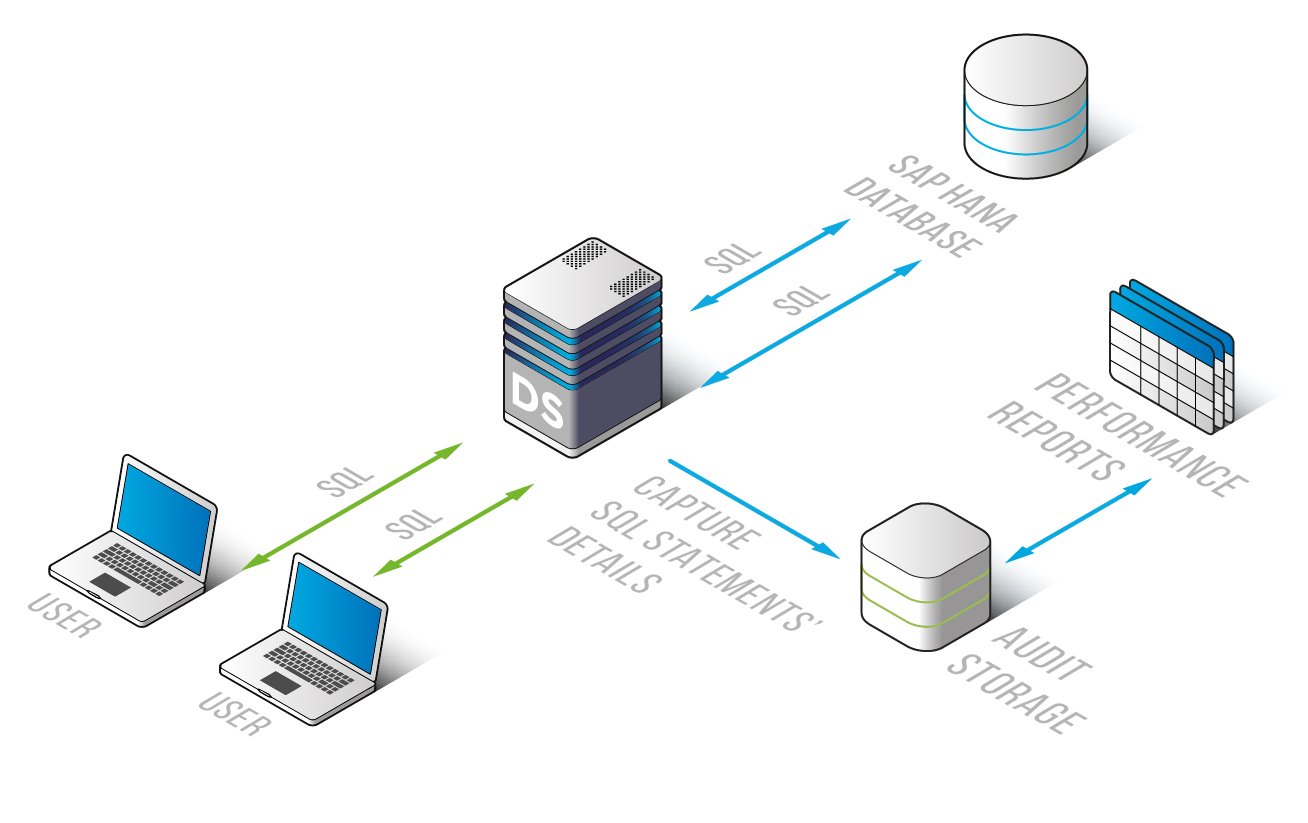 For a better understanding of DBMS behavior you need to have comprehensive and accurate information for analyzing and processing. DataSunrise software product will help to get the clear picture of SAP HANA performance in order to troubleshoot malfunctions and disruptions and find a solution to any possible DBMS performance problems. For this purpose, a DB developer may use the following methods and techniques:
Analysis of query and query result logs;
Inspection of query execution time and study of query change dynamics in time;
Examination of query types (INSERT/UPDATE/DELETE/SELECT);
Investigation of query type execution frequency;
Estimation of the row number in INSERT/UPDATE/DELETE/SELECT operations;
Evaluation of the operation number per second;
Getting data volume transmitted/received by a server;
Obtaining general view of other SAP HANA operation data.
Generally speaking, having analyzed a query log, redundant and unexpected by a developer queries can be easily detected. Looking through the SQL command list contributes to bringing to the surface performance problems SAP HANA encounters as well as to finding solutions to them. The query result log may be handy for identifying weak points in application behavior. Initiated script examination is an effective means to spot the ones that cause problems.
As all the data for assessment and examination is collected by one practical and reliable tool, there is no need in any other additional mechanisms.
Thus, DataSunrise Database Performance Monitoring for SAP HANA is a reliable DBMS performance and operating delay assessment means dedicated to struggling with barriers that hinder normal SAP HANA functioning.
1. Select Product Type
2. Select Supported Databases
View Tech Info
Want to Know More?
Our experts will be glad to answer your questions.
Contact Us