DataSunrise Database Performance Monitoring for IBM DB2 Big SQL
DataSunrise Database Security Suite includes a dedicated database monitoring module that can be used to observe and analyze all DB2 Big SQL operations. The Monitoring component enables the DataSunrise administrator to monitor system events such as authentication attempts, database performance details and database throughput.
Investigate DataSunrise system events;
Show statistical information as an interactive chart (Query Recognizer, Audit, Traffic, Free space, memory consumption, traffic buffers, message handler queues);
Display Database Throughput clickable diagram.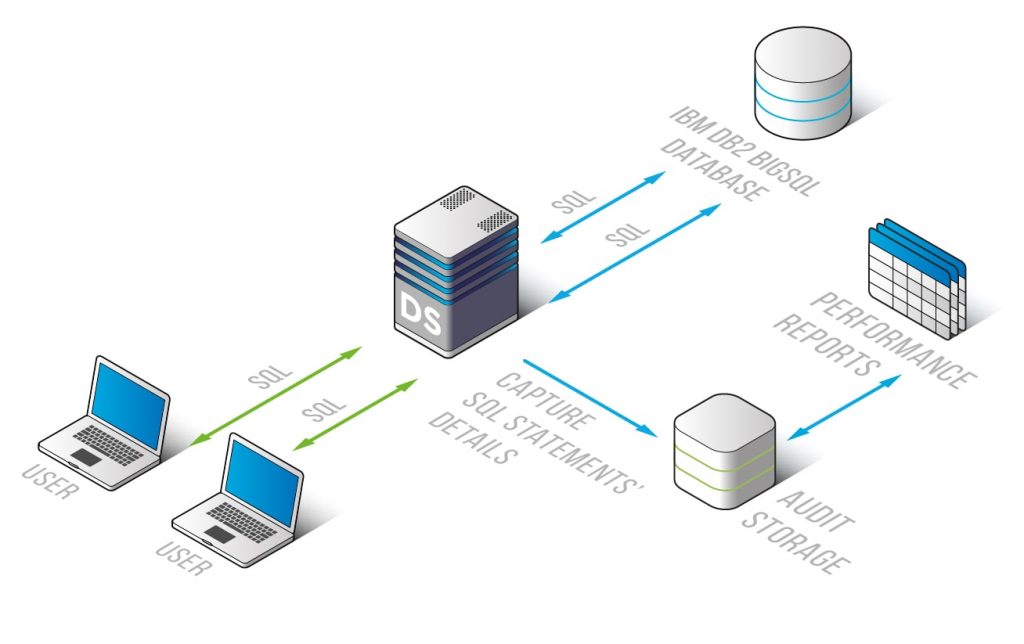 Also, DataSunrise includes a dedicated reporting feature that can be used for creating statistical reports on all DataSunrise operations and intercepted queries. This module includes basic reports where you can display reports on audited, blocked and masked queries as well as reports on all other DataSunrise operations.
The Reporting also includes the Report Gen tool for advanced reporting. The Report Gen enables you to create detailed reports on user queries, query results, user actions etc. and save them as a PDF or CSV file for exporting to other applications and analysis.
1. Select Product Type
2. Select Supported Databases
View Tech Info
Want to Know More?
Our experts will be glad to answer your questions.
Contact Us