DataSunrise Database Performance Monitoring for Amazon Athena
Amazon Athena Database Monitoring by DataSunrise offers unique insights into database performance. Any hindrances in database operation can be rectified through DBMS performance assessment based on information provided by DataSunrise. Database administrators can easily identify weak points in separate operations, evaluate queries executed in transactions, assess operating delays, detect any errors induced, etc.
Alongside with the three main security tools, i.e. Database Activity Monitoring (Audit), Database Firewall and Dynamic Data Masking, DataSunrise can be effectively used to track and log database performance and identify bottlenecks during database operation.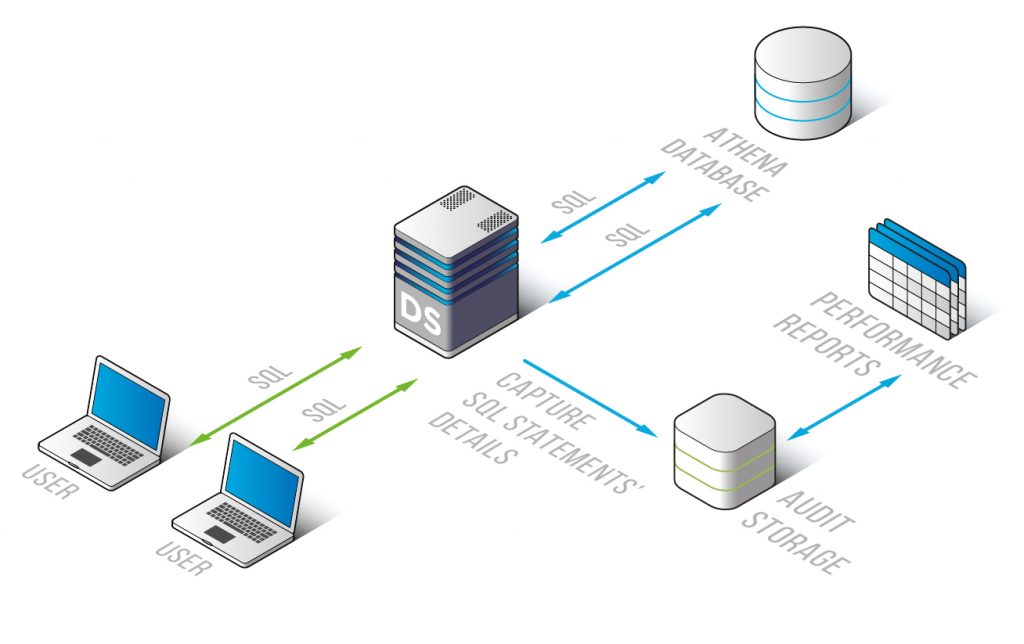 This feature is especially useful for database administrators and developers who definitely need immediate information on of Amazon Athena performance. The DataSunrise Database Security Suite provides information that can be used to streamline all database processes and find operation delay reasons. DataSunrise has the following features in Amazon Athena Database Performance Monitoring:
Query Recognizer
Audit
Traffic
Free Space
Memory
Traffic buffers
Queues.
Amazon Athena Database Performance monitoring a great tool that gives clear visibility into DBMS processes and helps to identify what is affecting database performance without any other additional tools to maintain your database.
1. Select Product Type
2. Select Supported Databases
View Tech Info
Want to Know More?
Our experts will be glad to answer your questions.
Contact Us