DataSunrise Database Performance Monitoring for IBM Netezza
DataSunrise Database Performance Monitoring for IBM Netezza makes it available for a DB developer to get clear visibility of DBMS processes to remove barriers that hinder normal IBM Netezza operation. It can help to point out DB performance problems, facilitate their analysis and search for solutions to them.
Adapt DataSunrise to suit your needs and appreciate a reliable solution to IBM Netezza monitoring of performance problems.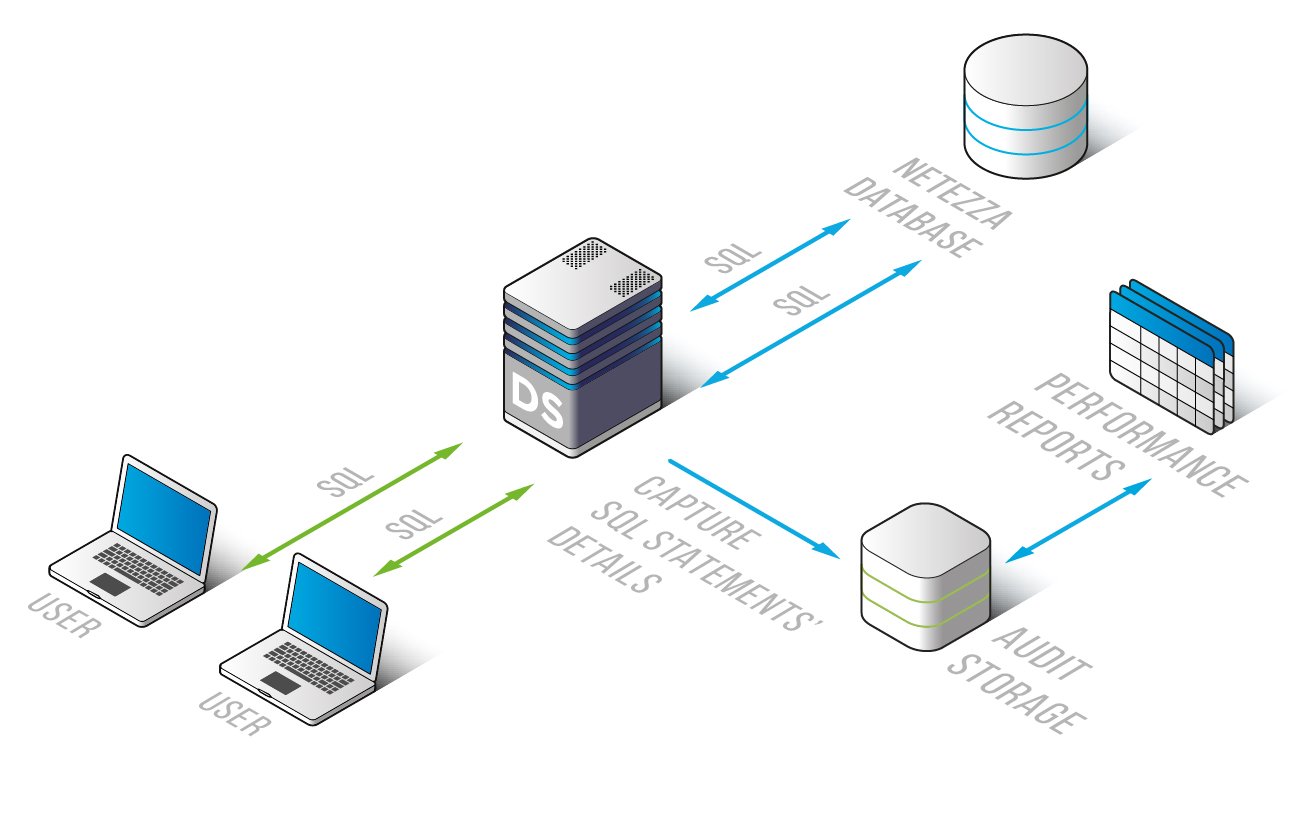 Efficient IBM Netezza Monitoring Tools of database performance ensure accurate and deep understanding of DBMS processes. Information collected and logged by DataSunrise will bring to the surface all hidden snags your database may hit during its operation.
To assess IBM Netezza performance or search for factors that cause operating delays, DataSunrise offers a DB developer the following IBM Netezza monitoring tools:
Log of all queries to database. Looking through the data will allow to reveal redundant queries and the ones that have not been expected by a developer in the given context.
Log of responses to queries. It may be useful to highlight existing pitfalls discovered during application functioning or potential ones that may appear in the future. Application may require extra logging for some reason or it may not support it at all.
Types as well as execution frequency of queries in accordance with groups (i.e. INSERT/UPDATE/DELETE/SELECT);
Number of rows that fall under INSERT/UPDATE/DELETE/SELECT operations;
Diagrams illustrating their change in time;
Time indicating query execution;
Transmitted or received data volume;
Number of operations per second;
Other information.
Insights into DBMS processes will underline what provokes certain unexpected DBMS problems and ensure systematic IBM Netezza performance review.
1. Select Product Type
2. Select Supported Databases
View Tech Info
Want to Know More?
Our experts will be glad to answer your questions.
Contact Us