DataSunrise Sensitive Data Discovery for Amazon Athena
This tool from the DataSunrise company is aimed at fast and accurate search for sensitive data in Amazon Athena databases. As a result database administrators and owners may have a full understanding as to what kind of personal information their databases have. Sensitive Data Discovery is a prerequisite for compliance with national and international sensitive data protection regulations. The sensitive data tool from DataSunrise has the built-in search filters intended for finding various data types including but not limited to personal, financial and medical. These filters are easily adjustable and versatile.
Sensitive data discovery is one of the most important elements of the best data security practices. It gives a full and thorough understanding what data needs protection. The Data Discovery tool for Amazon Athena is included into the DataSunrise Database Security Suite and it is the first step to be taken to have all personally identifiable data effectively protected so that it cannot be traced back to the individual within the system. The process of finding and managing sensitive data with DataSunrise is fully automated and user-friendly. It means that our customers seeking to be compliant with national and international sensitive data regulations and laws have a great tool for that. Personally identifiable or sensitive information usually means name, home address, passport number, phone number, driver's license number and bank card details. But the Data Discovery module from DataSunrise for Amazon Athena goes far beyond that. Thanks to easily adjustable and versatile filters our customers can retrieve and later protect any data deemed valuable and sensitive. All in all, the inability to protect sensitive data badly damages any company's image and reputation.
If you go to the DataSunrise Web Interface you will see that by default you can find the following data across Amazon Athena database(s):
Dates
Names
E-mail
Financial (codes, credit card numbers, PIN codes, etc.)
Geographic (names of cities, countries, ZIP codes, etc.)
Medical (search for medical records)
Numbers (account numbers, certificates, license plates, etc.)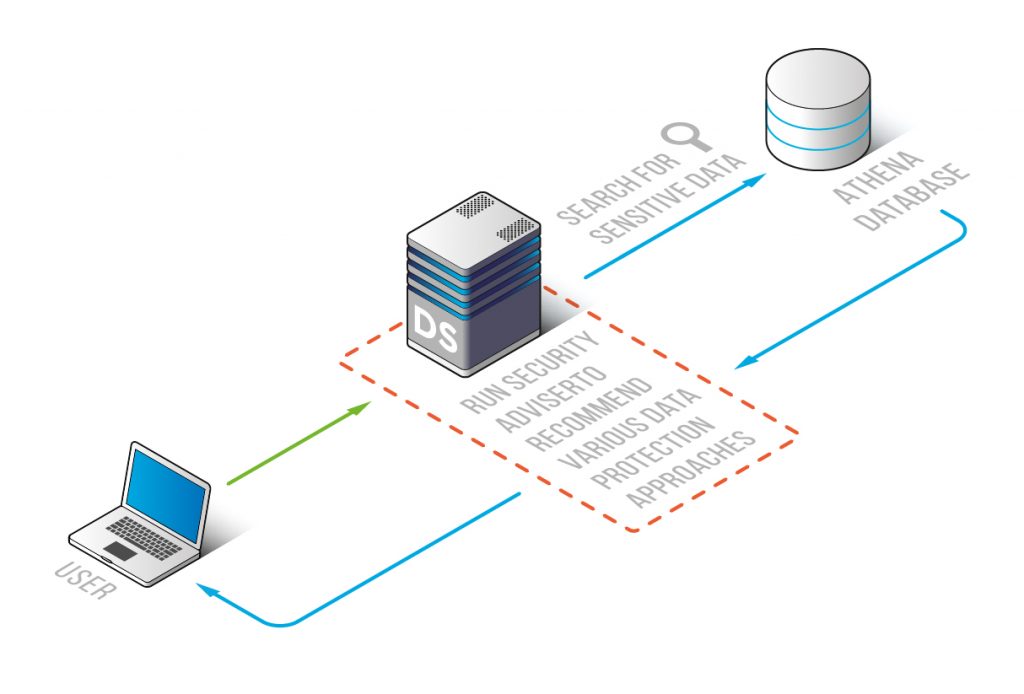 But as it was mentioned earlier, customers can set up their own search filters, thus making the whole process easy, effective and versatile. Virtually any information can be found by database administrators and owners in their databases. That is possible due to such a convenient tool as Amazon Athena Sensitive Data Discovery. Combined with audit, masking and security rules it ensures the highest level of database security. It helps to keep sensitive data within the organization in order to achieve the ultimate level of data security and stay compliant with the industry regulations.
1. Select Product Type
2. Select Supported Databases
View Tech Info
Want to Know More?
Our experts will be glad to answer your questions.
Contact Us