DataSunrise Sensitive Data Discovery for Scylla
DataSunrise Scylla Sensitive Data Discovery tool helps to detect where sensitive data resides in Scylla databases. You can classify and manage sensitive data quickly and accurately as well as apply security, audit or masking rules for detected sensitive and regulated data.
DataSunrise Scylla Sensitive Data Discovery tool ensures full compliance with industry regulations such as HIPAA, PCI DSS, SOX, GLBA, and more. Easily manage sensitive data across platforms and enforce security rules for detected columns with high-risk data.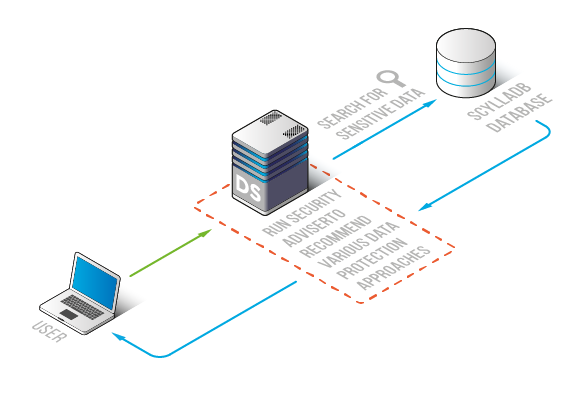 DataSunrise Data Discovery for Scylla allows users to search sensitive and regulated data in order to ensure all-round protection. This tool performs a search for database objects that contain sensitive data in order for DBA to create security rules for these objects in a short time. These database objects usually contain confidential or valuable data, personally identifiable information (PII), electronic protected health information (ePHI), credentials, etc.
Scylla Sensitive Data Discovery performs searching for the following categories of data:
Dates;
E-mail;
Financial (codes, credit card numbers, PIN codes, etc.);
Geographic (names of cities, countries, ZIP codes, etc.);
Medical records;
Names;
Numbers (account numbers, certificates, license plates, etc.);
Social Security Number;
Telephone and Fax.
The Sensitive Data Discovery tool also provides users with the possibility to use not only the default search filters, but create their own ones with certain data types as well. As a result, you will receive complete visibility into enterprise information resources and determine contents that require protection. Pinpoint and protect your sensitive data comprehensively in Scylla databases with the help of the Sensitive Data Discovery solution by DataSunrise.
1. Select Product Type
2. Select Supported Databases
View Tech Info
Want to Know More?
Our experts will be glad to answer your questions.
Contact Us