DataSunrise Sensitive Data Discovery for Google Cloud BigQuery
DataSunrise Sensitive Data Discovery ensures that all sensitive data in your BigQuery warehouse is discovered and protected. This solution gives a clear insight into the data that you store or manage.
Sensitive Data Discovery is the first step in complying with national and international personal data protection regulations.
To build a comprehensive data security system, you need to know what data should be protected and where it resides. The Data Discovery tool has to be versatile and accurate, as far as it is the basic feature that should be implemented for sensitive data protection.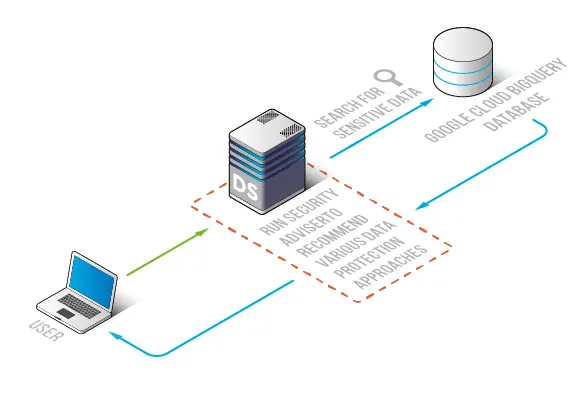 DataSunrise Sensitive Data Discovery identifies sensitive data and locates its sources. With simple settings you will know where your data resides, it can be a database, a table, or just a schema. The search is conducted through preset filters which could be easily configured to find some specific data.
For example, you can find the following data types, among others:
Email
Financial information
Geographic information
Medical information
Names
Social Security Numbers (SSN)
Web/Network, and more
Along with the default data types, users can create their own data filters.
After sensitive data has been identified and located, you can apply other DataSunrise solutions to set up the security system. You can apply security, masking, and audit rules to increase BigQuery security. With DataSunrise you can be sure that sensitive data remains confidential, integral, and available only for authorized users.
1. Select Product Type
2. Select Supported Databases
View Tech Info
Want to Know More?
Our experts will be glad to answer your questions.
Contact Us