DataSunrise Sensitive Data Discovery for GaussDB
DataSunrise Data Discovery for GaussDB is the basic tool for sensitive data protection and security. This tool quickly identifies where sensitive data resides and helps to establish the protection of this data. There are built-in search filters for different data types such as personal, financial, and medical data. Also, there is a possibility to create custom search filters for data types.
Data Discovery is the first step on the way to creating a successful security strategy. First of all, you need to identify where the sensitive data resides and after that, you will be able to protect it. Sensitive information is identified by special filters that include PII, ePHI, financial records, and other types of data that can be identified as sensitive and can not be seen and accessed by unauthorized users.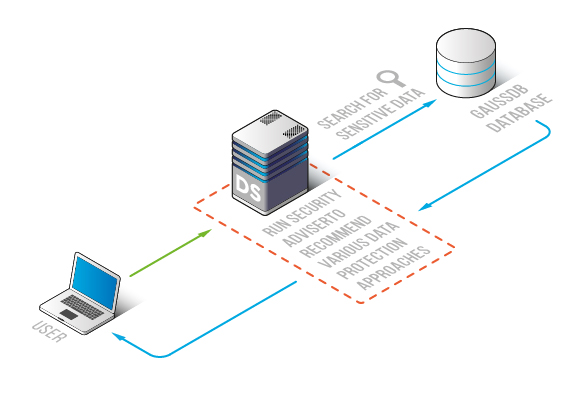 A Data Discovery tool is a fundamental tool for data protection. It identifies and locates sensitive data wherever it resides to adequately protect it. There is the search for the following categories of data:
Dates
Email
Financial (credit card numbers, PIN codes, etc.);
Geographic (ZIP codes, names of cities, countries, etc.);
Medical
Numbers (account numbers, certificates, license plate, etc.).
Also, users can create their search filters.
The search for sensitive data can be performed in every database element including the whole database. You need to specify data location and type, and after it, the data discovery task will find the data, and you will be able to apply masking, audit, and security rules to it. With the help of these rules, administrators will be able to limit sensitive data exposure and set the appropriate level of protection.
With Sensitive Data Discovery for GaussDB, you will achieve full visibility into the data you processed. Also, you will be in compliance with local, national, and international data protection regulations such as SOX, HIPAA, GDPR, and others.
1. Select Product Type
2. Select Supported Databases
View Tech Info
Want to Know More?
Our experts will be glad to answer your questions.
Contact Us