Data Discovery for Google Cloud Storage
Data Discovery is one of the significant tools for data protection. Without data discovery, it is impossible to be sure that your sensitive and private data is safe and sound. Data discovery helps you to identify all data you have in your buckets in Google Cloud Storage.
DataSunrise provides a built-in Data Discovery tool for tracking confidential data to keep it safe. With the Data Discovery tool, you will be able to locate objects that require the most efficient data privacy and protection and take care of them.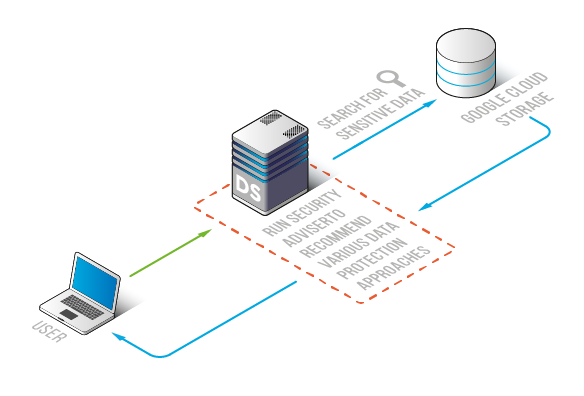 DataSunrise provides a broad spectrum of default information types according to the data residing in Google Cloud Storage. There are a part of them:
E-mail
Dates
Financial (credit card numbers, PIN codes, etc.)
Geographic (names of cities, countries, ZIP codes, etc.)
Medical
Numbers (account numbers, certificates, license plates, etc.)
Social Security Number, etc.
Also, you can easily create and edit your own information types. A search of sensitive and regulated data is performed across all available buckets or it can be applied to a particular folder in your bucket.
Data leakage and exposure are serious threats that can easily damage the image of your company and harm your clients. Data Discovery is a fundamental tool that helps you to identify where sensitive and private data resides and comply with national and international data protection regulations and laws such as SOX, GDPR, HIPAA, and others.
1. Select Product Type
2. Select Supported Databases
View Tech Info
Want to Know More?
Our experts will be glad to answer your questions.
Contact Us