Data Discovery for Local Storage
Data Discovery is one of the most powerful tools for data protection. By using Sensitive Data Discovery for Local Storage you can find sensitive data that need your special attention and protection.
DataSunrise Sensitive Data Discovery tool gives you a full picture of sensitive data that you have in your local storage whether it is Windows or Linux OS. Thanks to it you will understand what sensitive data needs protection and pay more attention to it. Moreover, you can set a Periodic Data Discovery task to be sure that even after updates you won't miss any piece of private and sensitive data.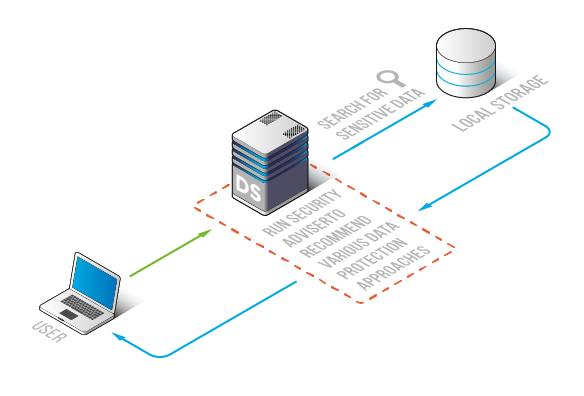 With the built-in information types, you can easily search for the most common data types such as:
E-mail
Dates
Financial (credit card numbers, PIN codes, etc.)
Geographic (names of cities, countries, ZIP codes, etc.)
Medical
Numbers (account numbers, certificates, license plates, etc.)
Social Security Number, etc.
Also, you can easily create and edit your own information types. A search of sensitive and regulated data is performed across all available elements or it can be applied to a particular folder.
Use DataSunrise Data Discovery tool to make sure that no bit of sensitive personal information is left unattended. Data Discovery is a fundamental tool that helps you to identify where sensitive and private data resides and comply with national and international data protection regulations and laws such as SOX, GDPR, HIPAA, and others.
1. Select Product Type
2. Select Supported Databases
View Tech Info
Want to Know More?
Our experts will be glad to answer your questions.
Contact Us