DataSunrise Sensitive Data Discovery for TiDB
To make sure that your sensitive data is safe, you always need to know where it exactly resides in your databases. There our Sensitive Data Discovery tool for TiDB will be very useful. Thanks to it you can easily find and protect sensitive data in your databases. After detecting sensitive data, you will be able to apply security, masking, and audit rules to this data, therefore ensure proper security and compliance with different national and international regulations.
Sensitive Data Discovery tool works very easily. Certain types of sensitive information are identified by special filtering according to the types of data. DataSunrise has prebuilt data types, and, of course, you can set your own templates specifying for column names and content. Moreover, you can point to the exact place for searching sensitive data. You just need to write the name of a database, a schema, or a table. Data types that DataSunrise can discover by default are:
E-mail;
Financial information (credit card numbers, codes, etc.);
Geographic information (names of cities, countries, ZIP-codes, etc.);
Medical information;
Names;
Social Security Numbers (SNN);
Web/Network, etc.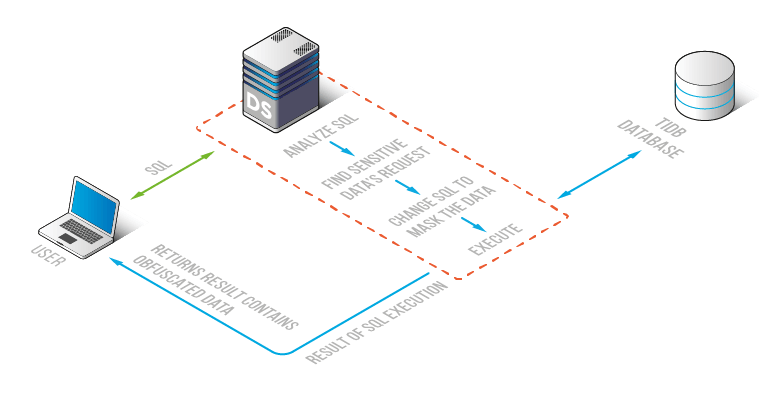 When all sensitive data is successfully identified and located you can create and apply to it masking, audit, and security rules. Thanks to them you can obfuscate data, monitor operations with data, and control access to sensitive data.
Thanks to Sensitive Data Discovery for TiDB you will always know where all your sensitive data resides. In addition, Data Discovery tool has the Periodic Data Discovery module. Thanks to it you can easily search for newly sensitive data and be sure that nothing will be left behind. And after that, you will be able to protect it. Using other features of DataSunrise you will be sure that your data is safe and secure. You will be in compliance with different regulations and laws and will be able to build comprehensive security to protect sensitive information in your TiDB.
1. Select Product Type
2. Select Supported Databases
View Tech Info
Want to Know More?
Our experts will be glad to answer your questions.
Contact Us