Database Security Solution by DataSunrise
DataSunrise Database Security ensures reliable protection of data housed within your enterprise database against attack attempts. It detects any kind of suspicious database activity to prevent data breaches, hacker attacks, privilege abuse and other cyber security threats.
HIGH PERFORMANCE SECURITY
Download free 30 days Trial
DATABASE SECURITY Features:
SQL Injection Prevention
Automatic detection of statements containing SQL injections and blocking them on the fly.
Access and Activity Control
Real-time identification of fraudulent or malicious database activity, restriction of intrusion attempts, blocking of unexpected network connections, control of data transfer, etc.
Regulatory Complianc
Security in accordance with data privacy and protection regulations to eliminate risks associated with storing sensitive information.
DATASUNRISE DATABASE FIREWALL PROTECTS YOUR DATA AGAINST HACKER ATTACKS AND INSIDER-DRIVEN DATA LEAKS
Malicious hackers, negligent employees, contractors and partners
WHAT YOU GET?
An instrument to manage and monitor access privileges of regular users and database administrators
An advanced database security solution that is easy to deploy, configure and manage
High performance and scalability
DATABASE SECURITY Options
System of Notification
Instant alerts warning of suspicious traffic or user behavior being captured. Reporting on security policy violation for timely prevention of illegal access, targeted attempts or data leaks.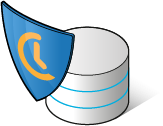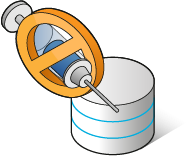 Privilege Management
Assignment of clearly defined roles to users with strict separation of duties and certain access rights to DataSunrise settings in compliance with business needs.
Customizable Traffic Filters
Filtering of database objects for creating granular security policies. Modifiable database traffic filters enabled to process queries from certain database users, client applications, hosts, IP addresses, networks or sockets. Ability to handle them as a single object by arranging into groups to simplify their management.
SUPPORTED DATABASES: SQL and NoSQL, In Cloud and On-Premises