DataSunrise Database Audit for Oracle
Oracle audit by DataSunrise helps to reveal data breach and identify its cause. In conjunction with SIEM systems, data auditing enables to reveal suspicious behavior in advance and to prevent data leak. Oracle audit solution by DataSunrise enables real-time tracking of database user activity and changes made to database tables. In simple words, you can easily find out who, when and for what purpose accessed your database.
As the number of cyber crimes steadily increases, vendors of information security tools continue to improve their products. Data Audit for Oracle by DataSunrise is another security measure for your database protection. It provides twenty-four-seven tracking of all database activities. Audit reports are necessary during the process of cyberattack investigation and evaluation of data leak consequences. Our company's product will provide you the following sufficient benefits:
No performance downtime;
Simple and easy-to-use interface;
Compliance with PCI-DSS, SOX, HIPAA and other government and industry standards;
Preventing data leaks by revealing potential security vulnerabilities and deterring company employees from hazardous actions;
Self-learning feature that creates white list of SQL queries typical for company members leaving more time for unusual queries inspection;
Can be customized to notify of suspicious activity, so that administrators can timely react to the matter.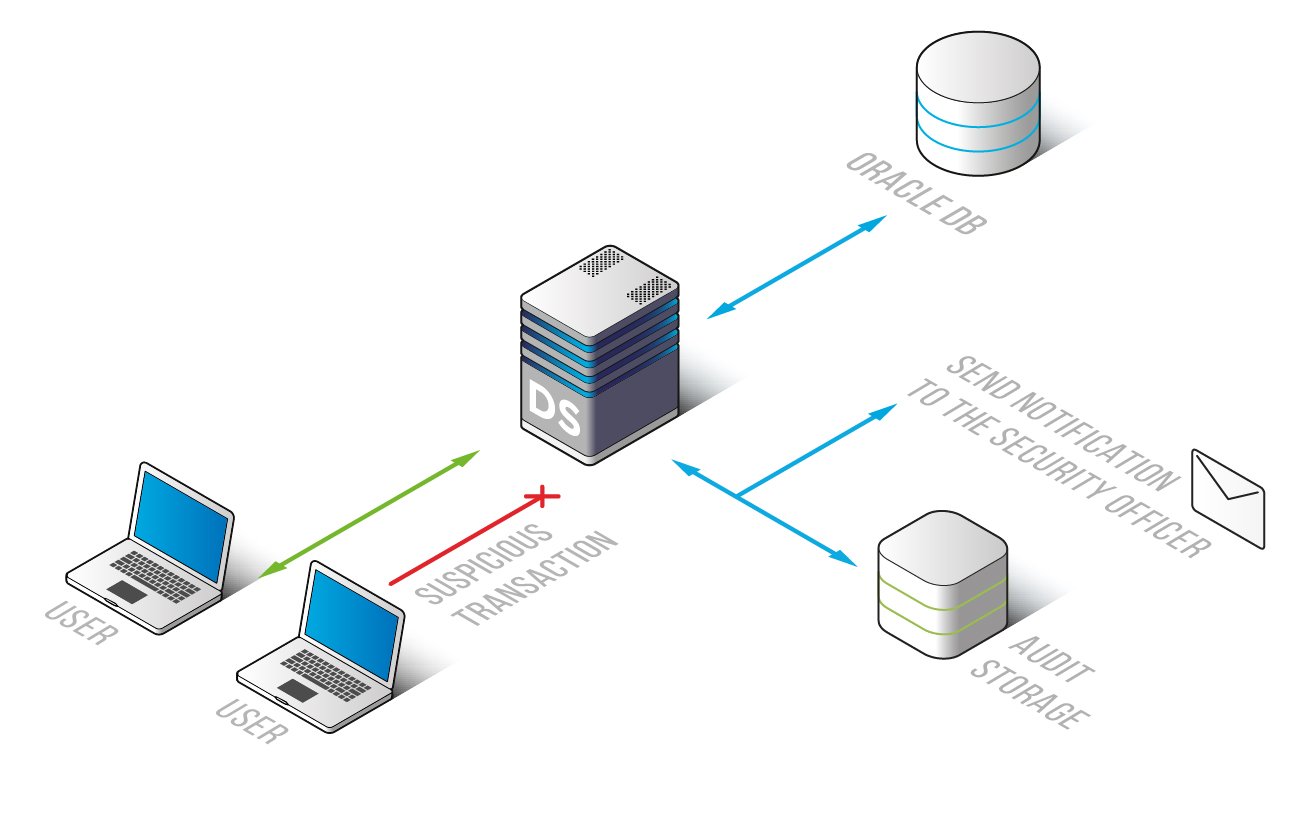 Apart from hacker attacks, data leaks caused from the inside by privileged users are not less of a threat. Data Audit can help you avoid such incidents by providing detailed information about all database activity. It can work alongside with any SIEM-system. Audit results can provide various attributes for a specific purpose: codes of SQL queries, client applications, IP addresses, usernames the database has been accessed from, what modifications have been made and so on.
Oracle Audit by DataSunrise is a reliable and user-friendly data activity monitoring tool with which you always aware of what is going on in your database. It will help you to find those responsible for data breach and, what is more important, avoid suchlike incidents in the future. More detailed information on monitoring feature is available here.
1. Select Product Type
2. Select Supported Databases
View Tech Info
Want to Know More?
Our experts will be glad to answer your questions.
Contact Us