DataSunrise Database Activity Monitoring for MySQL
MySQL monitoring solution by DataSunrise provides administrators with insight across multiple databases into how data is viewed or changed and who is viewing it. MySQL database activity monitoring helps to protect sensitive data by revealing fraudulent activity of privileged users and hacker attacks. There is no opportunity for evildoers to hide traces of malicious activity as they can't delete or edit log files.
MySQL monitoring tools are designed to monitor and record transactions conducted on multiple platforms, including privileged user activity and changes made to privacy policy and configurations. It keeps you aware of attack attempts or any other suspicious activity by alerting about certain security/audit rule triggered.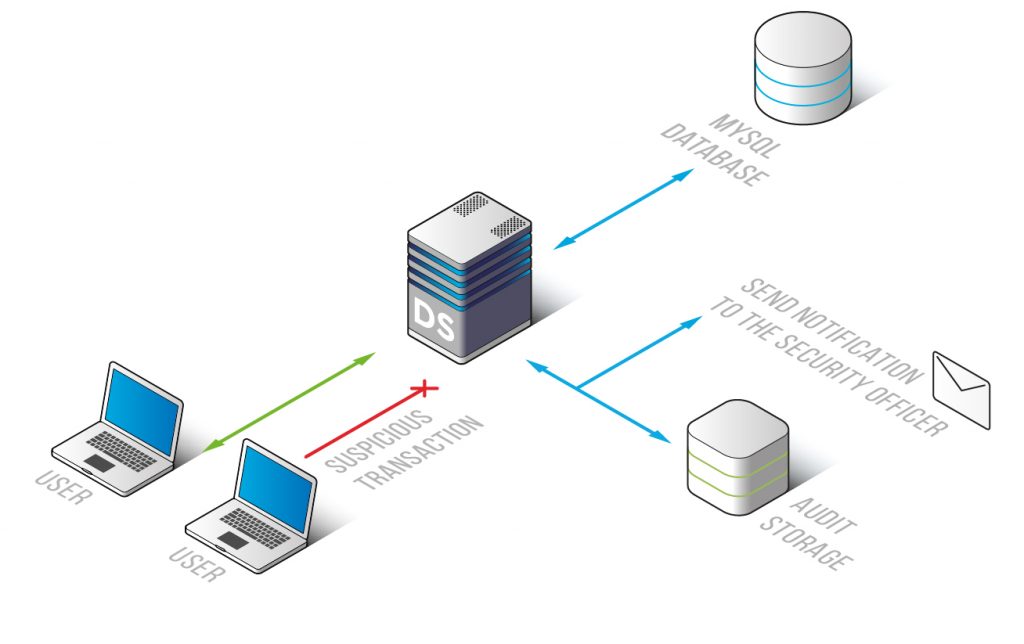 MySQL monitoring solution by DataSunrise collects detailed logs on database activity which is available for further analysis. It can be used as an evidence of illegal actions during cybercrime investigation. It also can be sent to SIEM-systems (Splunk, IBM QRadar, McAfee, HP ArcSight and others) providing real-time analysis of threats related to information security. Logs contain the following:
User session data, including host, user, application names, IP addresses, session duration, list of processed queries, etc.;
Detailed event logs (code of the query, result of query execution);
System data (changes made to privacy policy, authentication data, privilege assignment, errors occurred).
DataSunrise in a self-learning mode independently inspects user transactions and creates a group of SQL queries that are typical for a certain platform. It prevents from false activation of a firewall and helps in further database management.
Alerting of non-typical operations enable administrators timely respond to malicious activities and relieve from the necessity of looking for suspicious activity among all other transactions.
MySQL monitoring solution by DataSunrise has a convenient interface within which all features are managed. The software is easy to deploy and causes no database slowdown.
1. Select Product Type
2. Select Supported Databases
View Tech Info
Want to Know More?
Our experts will be glad to answer your questions.
Contact Us